You gals (and guys) made me so excited, over the moon and ever so proud.
Isn't it amazing?! There are over 400 people following my blog.
It's time to celebrate this milestone and I would like to host a give-away
. Lately I've been doing some needle felting and this is what I came up with. I sure hope you like it...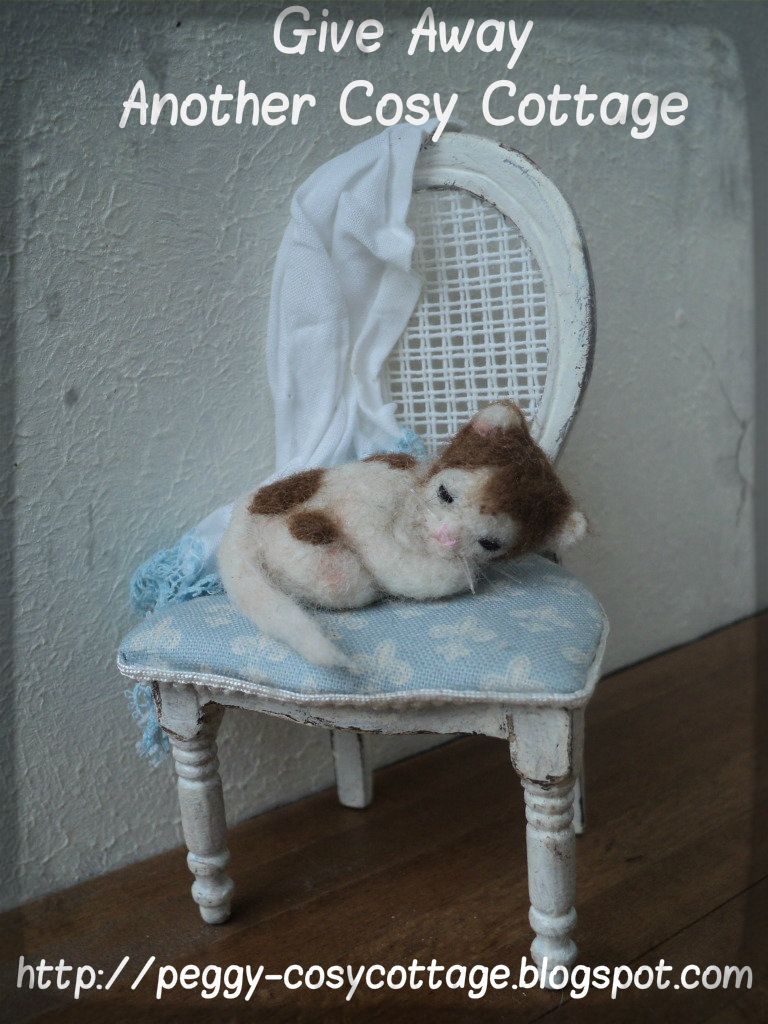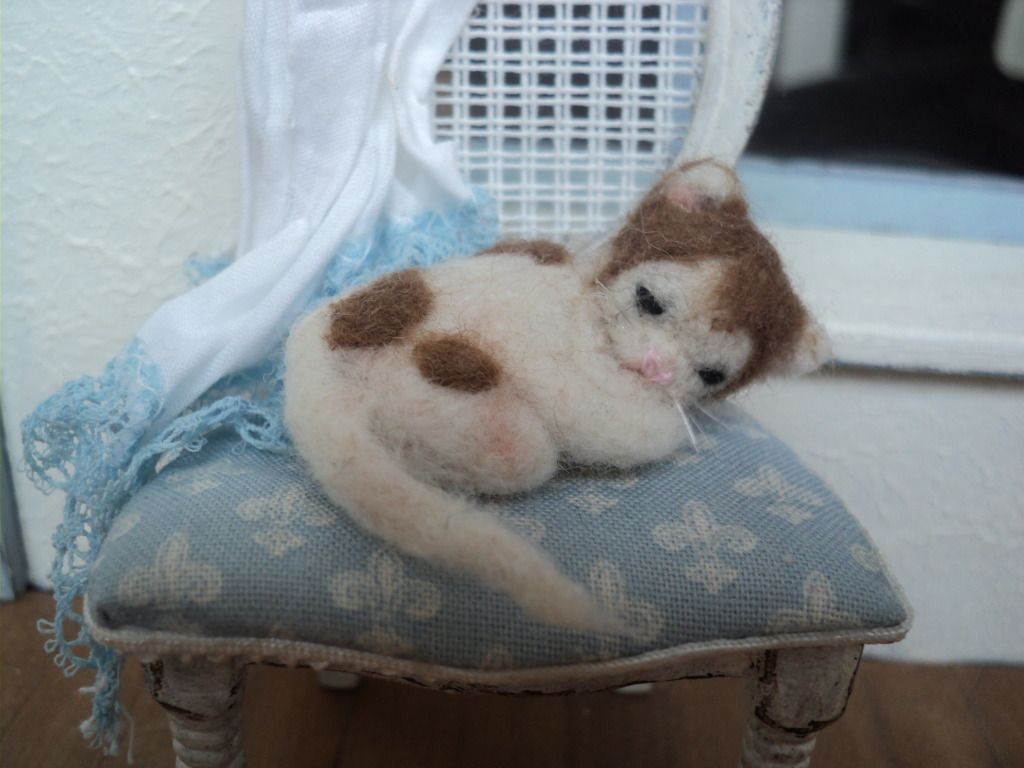 Yep, it's a sleepy cat on a chair in french style.
If you would like to to win this miniature then please;
- Be a follower of this blog.
- Leave a comment beneath this post.
- Keep your fingers crossed till saterday 17th november when the draw will be held.
- Posting a link on your blog would be appreciated, in fact your name will be put in twice for the draw (please mention you've linked the give-away on your blog).