Wow...have I been busy lately! Time really flies. I've been making loads of miniatures because...drumroll...I'm opening an official webshop! It would be great if you stopped by to say hello, the link is
http://www.anothercosyshop.nl
I'm still filling the shop with items and having loads of fun doing it.
I did keep up with reading all of your blogs, what great creations I've seen, so much talent out there. Quite amazing!
And ofcourse I noticed I have

350 !!!

followers, isn't that absolutely incredable?
To celebrate this I made something for you to give away and I really like you to meet:
FIFI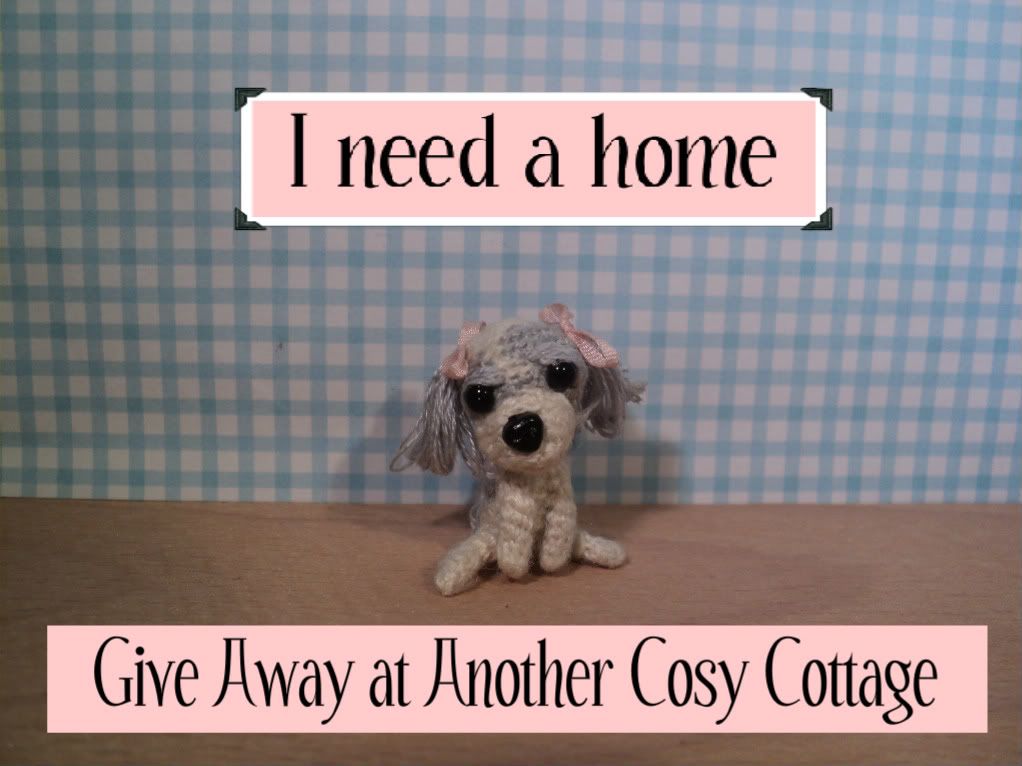 Fifi is a tiny handmade dog and is looking for a home. She's a real girly girly dog with pink bows. She likes to cuddle and play with a ball.
The dogbasket and leash are also handmade and she won't go anywhere without them!
Would you please give her a home? If you do, please make sure to:
- Be a follower of this blog.
- Leave a comment beneath this post.
- Keep your fingers crossed till sunday 27th november when the draw will be held.
- Posting a link on your blog would be appreciated, in fact your name will be put in twice for the draw (please mention you've linked the give-away on your blog).