Nope, not another tutorial today...
After decorating the house for Christmas, doing the tutorials I promised and sending off my Christmas swap for Rosa (which she recieved and already opened...you naughty girl!!) I decided to spend some more time at needle felting. It's my latest addiction, I absolutely love doing it. It's calming and so much fun!
Meet the three latest cats I made...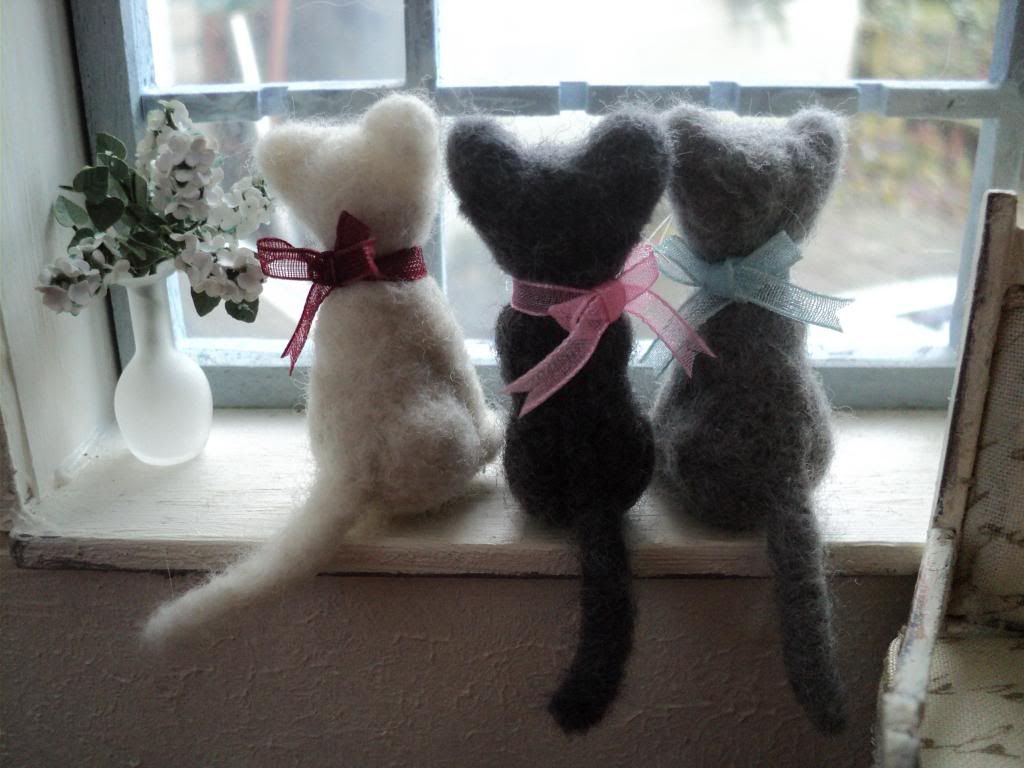 They will be listed soon in my webshop but first I want to finish some of the miniatures that are still on my to-do-list. Why oh why does time fly so fast when you're having fun?