I was pleasantly surprised when I reached the amazing total of 300 followers. And trying to be real organised (which I'm usually not) I decided to be in time for the next give-away. The comments on the chair were marvelous so I thought to myself...why not do it again?
I worked on the third give-away behind the screens and it's READY!!!!
Here it is...I hope you like it.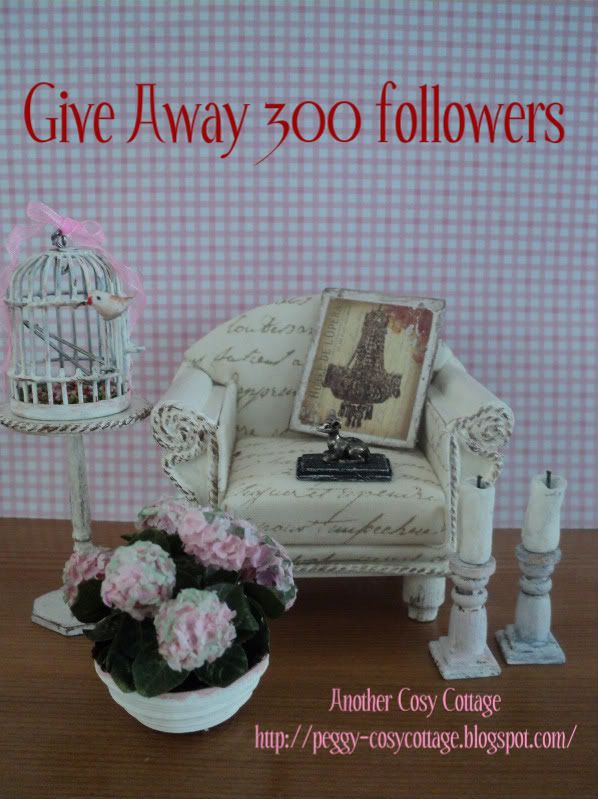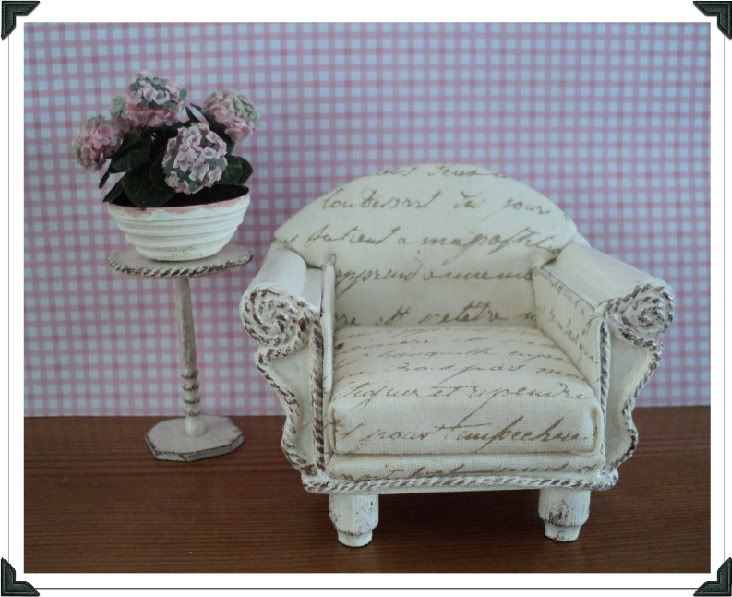 The chair...plant table and pot of hydrangea
Birdcage, two candelsticks, picture and deer statue
I saved the entries from the previous give-away and I took the liberty to include everyone in the drawing for this one. So...if you already asked to be included you don't have to do it again. If you want to take your chance on winning this give-away and haven't included your name in the previous one, you can do so below. Please remember you have to be a follower of this blog.
I'll be drawing the winner coming saturday, April 16th
GOOD LUCK EVERYONE!!!!!
I'm sitting here with a huge smile on my face, I'm so happy so many people are interested in this blog. Please excuse me...I just HAVE to go do a happy happy joy joy dance here!