Vandaag de muren geverfd en even terug geplaatst om foto's te maken, het volgende project is de open haard in de woonkamer. Toen ik foto's aan het bekijken was, kwam ik er nog een aantal tegen van de slaapkamer. Het eindresultaat heb ik geloof ik nog niet laten zien, dus dan maar nu even.
Today I painted the walls of the livingroom and replaced them in the dollhouse for some pictures. The next project is already waiting for me; the open fireplace. While I was downloading pictures from my camera I came across some I haven't showed you yet, those of the finished bedroom. I decided to show you these to bring you up to date.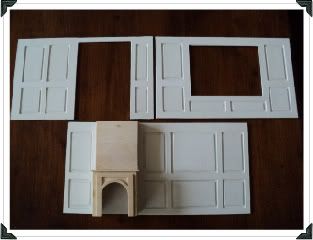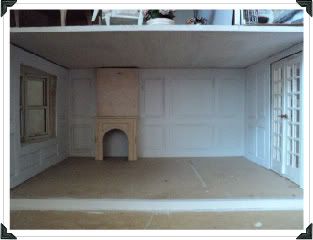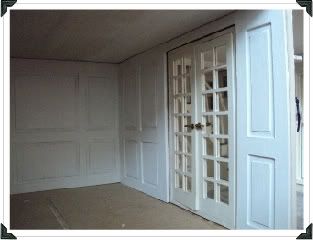 Het begin is er!
Making a start!
De beloofde foto's van de uiteindelijke slaapkamer.