Na een paar weken relaxen en andere dingen doen weer druk bezig met het poppenhuis. Ik was toch druk op zoek naar een mooie kroonluchter , nou die heb ik gevonden hoor! Een pakketje besteld bij Nalladris
(http://www.nalladris.com/
)

en druk bezig geweest die in elkaar te zetten. Het was een gepriegel maar ik vind het erg mooi staan.
After a few weeks of relaxation and doing other things i'm back working at the dollhouse. Remember i was searching for a nice chandelier, well..i found one at Nalladris (http://www.nalladris.com/)
.
It took some time putting it together and i'm very happy with the result
.
Licht uit!
Kroonluchter aan!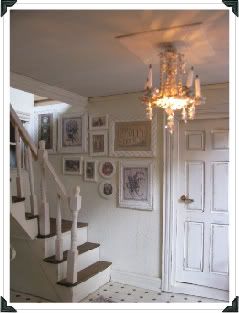 Ook in de keuken is er nu licht.
The lamp in the kitchen