Inmiddels heb ik het tweede pakketje ontvangen van Annet
http://annettesminimarket.punt.nl/
. Ook dit zag er zo mooi uit, ik kon het niet laten dit even op de de foto te zetten!
I recieved the second package from Annet, it's so beautiful I just had to take a few pictures.
Uitpakken/Unwrapping
Wat mooi!/How pretty!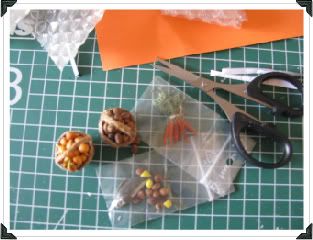 Alle ingrediënten voor een complete maaltijd.
Everything for a wonderful dinner
Dank je Annet, ik ben er erg blij mee.!
Thank you Annet, i'm so delighted!